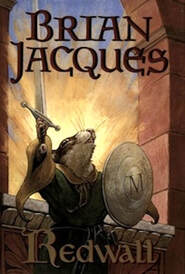 ​For a bit about REDWALL, through the archway and to the right ...
---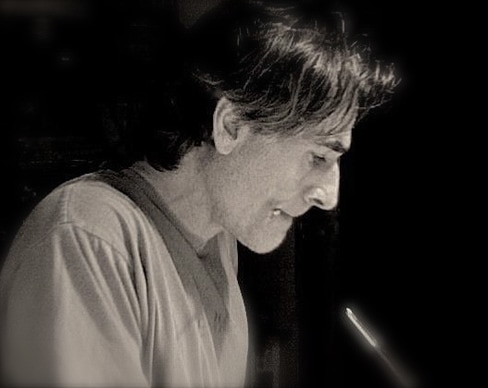 " when really wonderful illustrators turn out to be even more wonderful at writing " —Jane Yolen, on Troy Howell's debut novel, The Dragon of Cripple Creek



Writing. The texture of words, the meanings, the twist and turn of them.
Touching words together, end on end, stretching strands of thought until they become bundles, or worlds.
Worlds you find, to lose yourself within.

Art. As it is with gathering words, so it is using pencil and paint.
Forming images dark and light, subtle and strong. Embellishing a surface and a position in time.
To illumine, captivate, to stir.

These are the things I do.

—Troy Howell






















​
---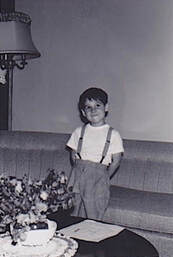 At age two, Troy Howell launched his creative career with "Red Crayon on Green Carpet." Myriad lines later (both written and drawn), while attending the Art Center School of Design, he debuted as an
illustrator
in
Cricket
magazine. In 2011, he debuted as a
writer
with his children's novel,
The Dragon of Cripple Creek
(Abrams/Amulet). His most recent picture book story,
Whale in a Fishbowl
(Schwartz & Wade), is available in the US, UK, Japan, Korea, China, and France.
Troy grew up in southern California, where he could view the snow-capped San Gabriel Mountains in winter and be in the waves of the Pacific the same day. Besides the wonder of nature, his early influences were Howard Pyle's
Otto of the Silver Hand
, a book he discovered in his elementary school's small portable library, Lamorisse's magical film
The Red Balloon
, and his father's occasional expressions of creativity and imagination. Troy now lives in Virginia.
His work has won numerous awards and praises, including the Golden Kite Honor Award for best picture book text from the Society of Children's Book Writers and Illustrators. What matters most to him is work well done that tugs at the reader or viewer in some way, whether wonder, a laugh, a new thought, a sigh. Those are the best rewards.
He is represented by Natalie Lakosil of the Bradford Literary Agency.
​
---
---
Kindly check back now & then to see my latest
blog
essays, images, stories, & etc.
​
​
Questions? Comments? I'd like to hear from you. Send to: troyhowelletc (at) gmail (dot) com
​